Georgetown Italian Research Institute Workshops
A two-day event in Georgetown to introduce university students to the innovation of Italian companies.
At interinnovation, by involving young minds in the specific problems faced by today's global companies, we can spark innovation.
Our weekend at Georgetown was an opportunity to introduce university students to two Italian companies, then inspire them to rethink their future in a hackathon format. While we've done hackathons before, this was the first time we introduced the students to the unique economic factors that the companies face from their home economy.
We found that orienting the students to the unique economic heritage from which these companies came helped students better understand how to project evolution and success.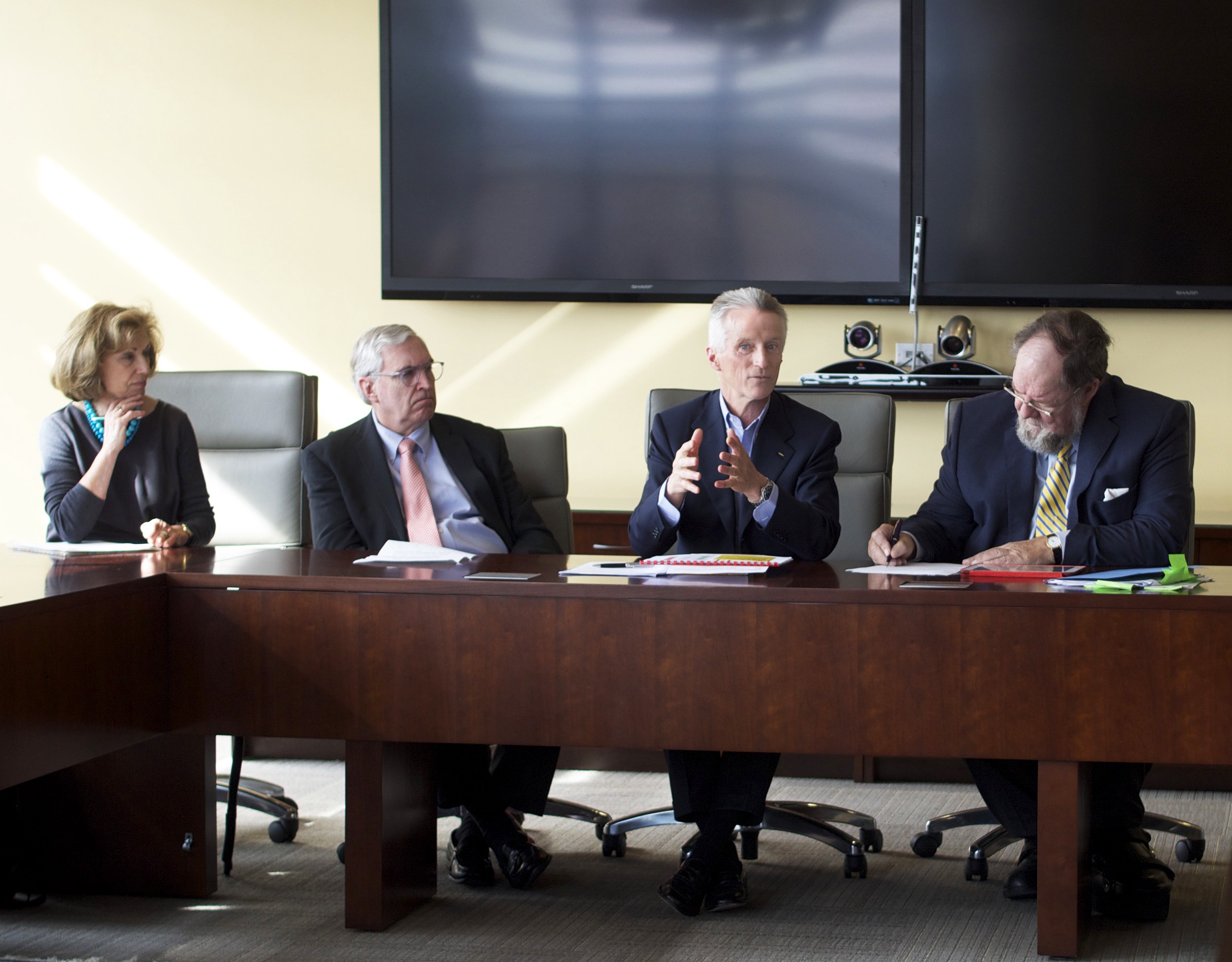 While Gruppo Illy invests in research labs and collaborates with universities to keep striving for more perfect products, this experimentation is not commonplace in Italy. Mr. Illy pointed out that there is an antagonism within Italian culture towards failure, which prevents many Italian entrepreneurs and inventors from taking risks. Unlike America, Italy does not have a strong culture of venture capitalism, which inhibits radical innovation from taking off.
Mr. Illy went on to inform students that Italian industries go far beyond just the iconic fashion and food brands. Many students were surprised to hear that Italy is a European leader in the pharmaceutical and mechanical sectors. It is also a statement that demonstrates Italy's potential to be a global economic powerhouse. Since Italy is currently going through a period of re-shoring, where companies are bringing manufacturing back to Italian soil, there is the opportunity to leverage the "made in Italy" mark. The only thing needed is the brainpower to encourage and stimulate innovative risk taking within the Italian economy. This is where italiainnovation.comes in.
Gianni di Giovanni informed the students about the crucial challenges facing energy companies today.
After learning about the Italian business landscape directly from one of its most prominent leaders, 60 Georgetown students woke up early the next morning to participate in our 5-hour Business Innovation Challenge. Empowered by the prior night's discussion, students were excited to embark on a full day of tackling innovation challenges with Eni S.p.A, an Italian multinational oil and gas company headquartered in Rome, and Illy Group's Domori, a renowned Italian chocolate company specializing in the production of a chocolate that maintains the natural essence of cocoa. Gianni di Giovanni, ENI's Head of International Relations in Washington, D.C., and Massimiliano Pieri, ENI's Vice President for Cooperation with MIT, presented the challenge for Eni, which tasked students to develop a business plan outlining how to bring new solar powered materials out of laboratories and into Sub-Saharan Africa. Riccardo Illy challenged the students working with Domori to innovate a better way to transport chocolate during warm weather.
The teams had five hours to develop their presentations with the guidance of Georgetown professor Franco Peracchi and the other prominent Italian business leaders. Even with just a short amount of time, the students presented bright ideas and their excitement for these Italian industries really shined through. The collaboration between the companies and the students did not stop at the final presentations, because at the end of the day we awarded the winning Eni group participants internships at the Washington, D.C. office and the Domori group an eight-week fellowship in Italy to put their business plan into action.